We do it like this...
We have a long list of services. Some are exactly what you would expect from any accountant, some are not. We think all of them relevant to the needs of today's non-profit organisations.
If you need help with a service that isn't listed here please Contact Us. If we can't assist you, we will recommend someone who we trust that can.
Some of the services below are offered in conjunction with our trusted partners. For more information, please Contact Us.
Measuring results...
Accounts preparation
It is what it is – we know how to meet your regulatory obligations and project the right image to your donors and beneficiaries whilst keeping an eye on efficiency. Trading subsidiary? We can do those too.
Management accounts
On time and accurate – do you know how you're doing?
Reporting obligations...
Not sure what sort of accounts/audit/independent examination you need? Contact Us and we'll help you establish what your reporting requirements are (and the most appropriate or efficient way to meet those requirements).
Audit
Minimum fuss and disruption, professional knowledgeable staff, added value. Always happy to explain where the request for information fits into the context of the audit assignment. Tailored to fit in your reporting timescale.
Independent examination
As with audit, only cheaper and less in-depth. More appropriate for the smaller charity.
PIIDs, payroll, VAT and gift aid
We can take away the hassle from you completely, or just help you when you're stuck.
Governance and control...
Internal control review and design
Not for profit organisations and trust go hand in hand. Good quality internal controls are there to protect your employees, not to cast suspicion on them. Solid, appropriate internal controls are a hallmark of a well run organisation.
'What if?' analysis
How reliable is your income stream? Have you thought about how you would cope if income dropped by 10%, 20% or even 30%. We can help you understand the implications and choices and prepare a plan so you aren't caught unawares.
VAT health check and advice
VAT registered or not sure? The way VAT affects non profit organisations is a complicated area. If your income is approaching £85,000 per annum it's worth checking.
Help with something special...
Project support
We can help you with cash flow, budgeting, accounts disclosure, managing restricted funds, advice on tax aspects of fundraising.
Interim Financial Director and mergers
Special circumstances and change often need a special approach. Managing transition, change and difficult times is where our experience counts.
I.T. training and implementation
Need help choosing and installing an accounting software package? We can assist all sizes of organisations.
The technology behind...
So that you know where we're coming from, how we achieve what we achieve and how our software ties in with yours, below are some of the programs we use.
Accounting Software
We work with a number of different desktop and online packages including Xero, Sage 50, Quickbooks, Finance Coordinator and Free Agent.
CCH
Viztopia Accounts Production, CORTAX, Central, Pertax – specialist software for accountants to make preparing statutory accounts and tax as efficient as possible - http://www.cch.co.uk/
Microsoft Office
The perennial favourite, includes programs like Excel, Word, Powerpoint and Outlook. We use the latest version which means we will always be able to read your files, however new or old your software is - http://office.microsoft.com/
Who we work with...
National Charities
Branches of National Charities
Education
Health and Welfare
Faith
Arts
Conservation
Humanitarian Aid
The faces behind the names...
Frances Wilde |
FCCA

|

MBA (OPEN)

|

DChA

Director

Frances completed her accountancy training with a top 25 practice in Guildford and has since reached over 20 years experience in the field. She spent more than 8 years working for Ward Williams in Weybridge, ultimately as their Technical Director.

As well as working with corporate clients including large multinational groups, Frances has spent a significant proportion of her time looking after the specialist needs of charities, pension schemes and housing associations. She was one of the first people in the UK to be awarded the Chartered Accountants' Post Graduate Diploma in Charity Accounting.

She understands the characteristics of myriad charitable objectives including detailed knowledge of parochial church councils. Frances is also interested in helping less well funded charities improve their financial management. She hosts the Linkedin group Charity Finance and Governance UK.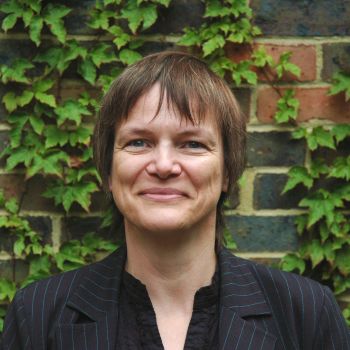 Linda Dunford |
FCCA

|

CTA

Consultant

After starting her financial career in banking and then the finance department of a Hampshire hospital, Linda has worked in accountancy and audit practice for nearly 20 years.

Her working experience ranges from very small to 'top 50' sized practices. At present she works as a general practitioner, although her Chartered Tax Advisor status means that there is a strong emphasis on the calculation and mitigation of tax for her clients.

Linda has always been involved with charities. She takes a close interest in all areas of service to ensure a consistently good quality of care. As well as charities Linda works with clubs and Industrial and Provident Societies. She provides voluntary accountancy support to a number of organisations with causes close to her heart.

Linda is a keen supporter of Portsmouth FC.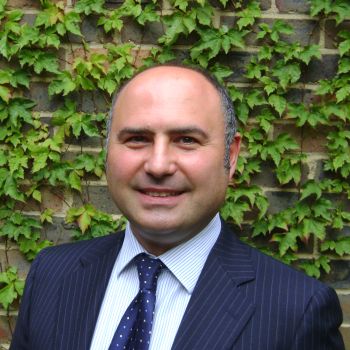 Salvatore Dilena |
BA (Hons)

|

ACA

Consultant

Salvatore completed his qualification as a chartered accountant with a top ten firm and has over 10 years experience in the accountancy profession.

His audit and business advisory experience extends to a wide range of commercial entities and charitable organisations. As part of his audit and assurance role at Smith & Williamson he was a member of the Learning and Development team where he designed and presented internal technical training courses for audit and accountancy.

He now runs a Weybridge based practice providing audit, accountancy and business advisory services to a growing portfolio of clients. Salvatore is a regular supporter of the children's charity READY.

In his 'ever diminishing' spare time he enjoys cycling, golf and skiing. He is also a qualified P.A.D.I. rescue diver and enjoys sailing.
Awards...
British Accountancy Awards 2012, 2015, 2016 Finalist.
Warner Wilde was only one of six firms nationally short listed in each of the above years to receive the 'Community' award. The award recognises firm's who go over and above the usual accountancy service provision to benefit charities and other community groups.

We have contact...
For any questions or enquiries regarding our services
In the first instance we encourage you to phone or e-mail us. If, for some reason, we cannot get to the phone please leave a message and we'll get back to you as soon as possible:
Phone us on: 01483 488 767
E-mail us at: enquiries@warnerwilde.co.uk
Privacy Policy...
A copy of our privacy policy can be found below
Warner Wilde Privacy Policy 2018
T's & C's...
A copy of our terms and conditions can be found below